Helping Others Pursue Excellence

Tau Rho Omega Chapter of Alpha Kappa Alpha is a premier chapter in the Dallas-Fort Worth metroplex. We have served the Lewisville/Carrollton area with excellence for more than 25 years.
Tau Rho Omega Chapter Meetings
Every 3rd Saturday at 10:30AM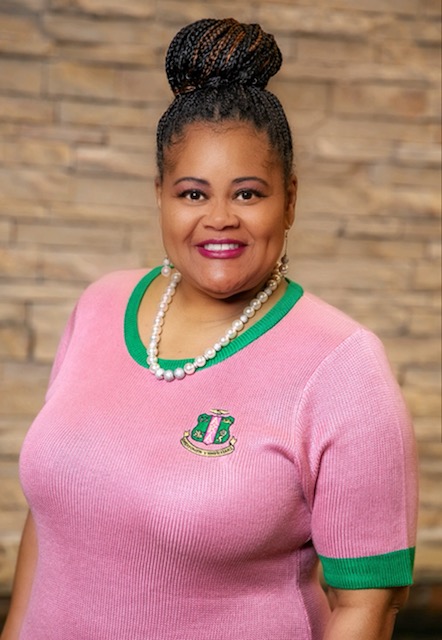 MarQuisia Johnson
President
Tau Rho Omega 2022 Leadership
Welcome to the Virtual Home of the Alpha Kappa Alpha Sorority, Inc.  Tau Rho Omega Chapter.  Since January 1993, our chapter has rendered service to Carrollton, Lewisville, Farmers Branch, Coppell, Irving and surrounding communities.  Currently, we are the home of over 200 professional, college-educated women who are all committed to the mission of our great sisterhood, 'Service to All Mankind'.  We work tirelessly to support the administration's theme of our International President, Danette Anthony Reed "Soaring to New Heights of Service and Sisterhood".
As we approach our third decade of sisterhood and service we are more committed than ever to continue in the vein that was established in 1908 by our beloved founders.  During this administration, our chapter's mantra is, 'Helping Others Pursue Excellence'.
Thank you for visiting our website to learn more about the Tau Rho Omega Chapter.  Please be sure to follow us on our social media platforms and feel free to join us in our service projects as the Tau Rho Omega Chapter continues to spread HOPE throughout the communities where we live and serve.  
Serving with a Smile,
2022-2026 International Initiatives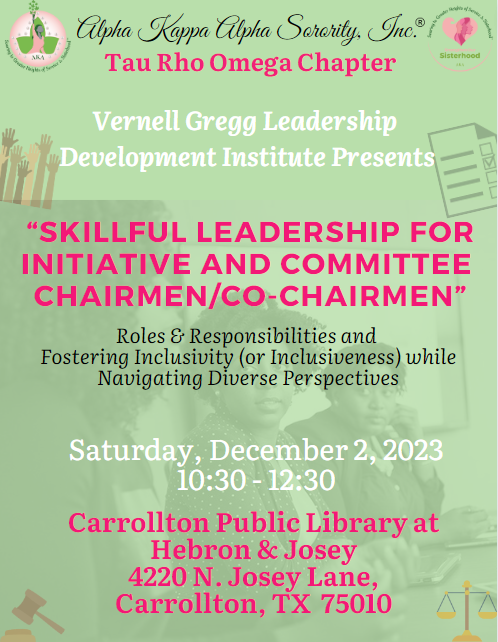 This workshop aims to equip initiative and committee chairmen/co-chairmen with essential skills in effective leadership, emphasizing roles, responsibilities, and the fostering of inclusivity within diverse perspectives.
Send a Message
Get in touch and we will get back to you as soon as we can. We look forward to hearing from you!