Helping Others Pursue Excellence

Tau Rho Omega Chapter of Alpha Kappa Alpha is a premier chapter in the Dallas-Fort Worth metroplex. We have served the Lewisville/Carrollton area with excellence for more than 25 years.
Tau Rho Omega Chapter Meetings
Every 3rd Saturday at 10:30AM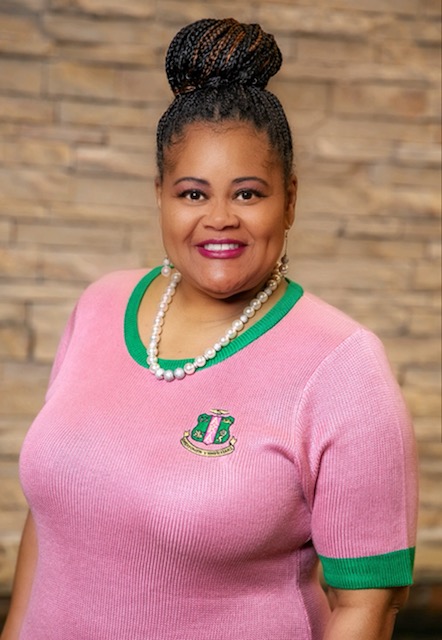 MarQuisia Johnson
President
Tau Rho Omega 2022 Leadership
Welcome to the Virtual Home of the Alpha Kappa Alpha Sorority, Inc.  Tau Rho Omega Chapter.  Since January 1993, our chapter has rendered service to Carrollton, Lewisville, Farmers Branch, Coppell, Irving and surrounding communities.  Currently, we are the home of over 200 professional, college-educated women who are all committed to the mission of our great sisterhood, 'Service to All Mankind'.  We work tirelessly to support the administration's theme of our International President, Danette Anthony Reed "Soaring to New Heights of Service and Sisterhood".
As we approach our third decade of sisterhood and service we are more committed than ever to continue in the vein that was established in 1908 by our beloved founders.  During this administration, our chapter's mantra is, 'Helping Others Pursue Excellence'.
Thank you for visiting our website to learn more about the Tau Rho Omega Chapter.  Please be sure to follow us on our social media platforms and feel free to join us in our service projects as the Tau Rho Omega Chapter continues to spread HOPE throughout the communities where we live and serve.  
Serving with a Smile,
2022-2026 International Initiatives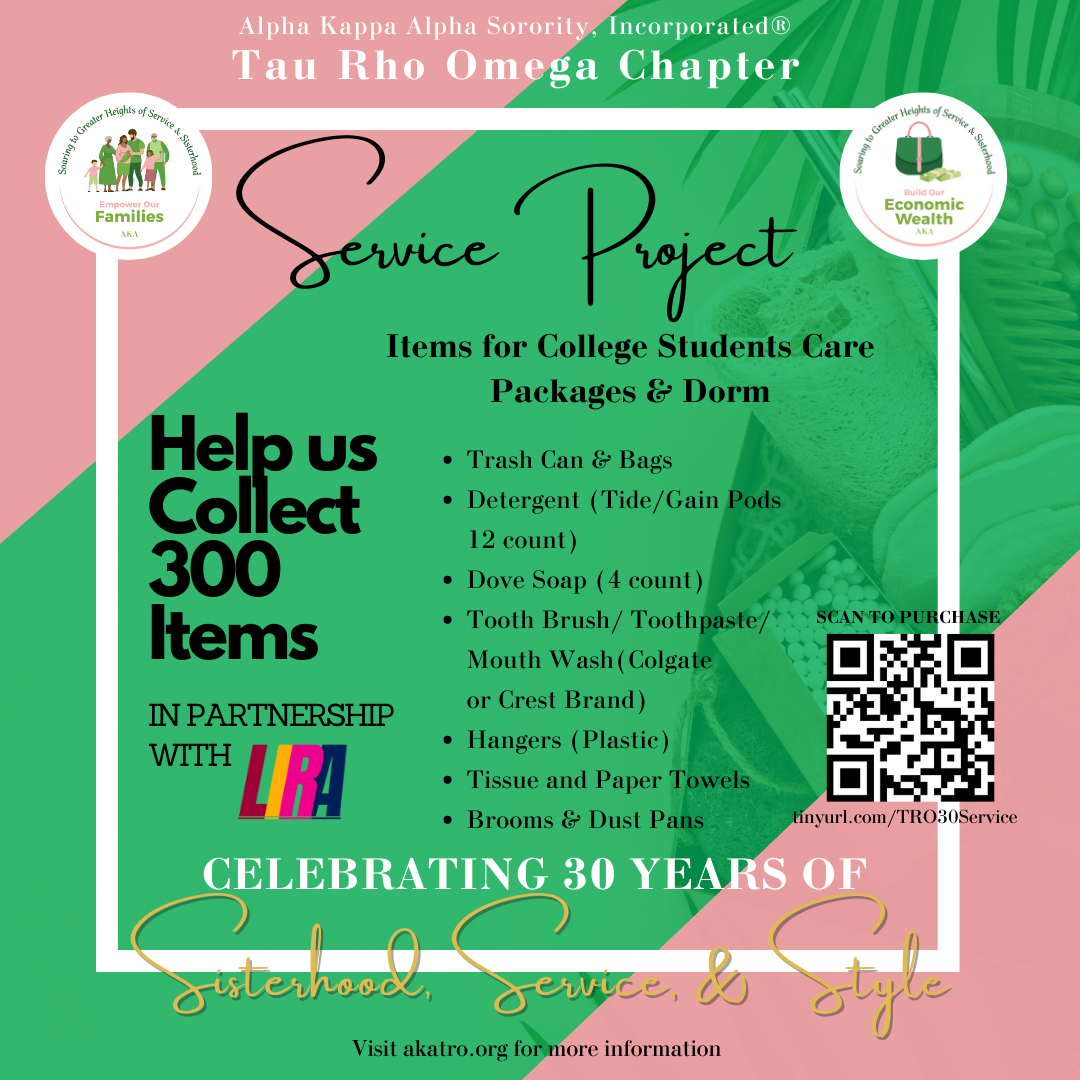 Service is what we do! As Alpha Kappa Alpha Sorority, Incorporated® Tau Rho Omega Chapter commemorates our chapter anniversary by Celebrating 30 Years of Service, Sisterhood, and Style; we need your help.
Please help us reach our goal of collecting 300 items for the LIRA Group. Our partnership with the LIRA Group will involve providing care packages to college students during the Student Symposium on July 8th.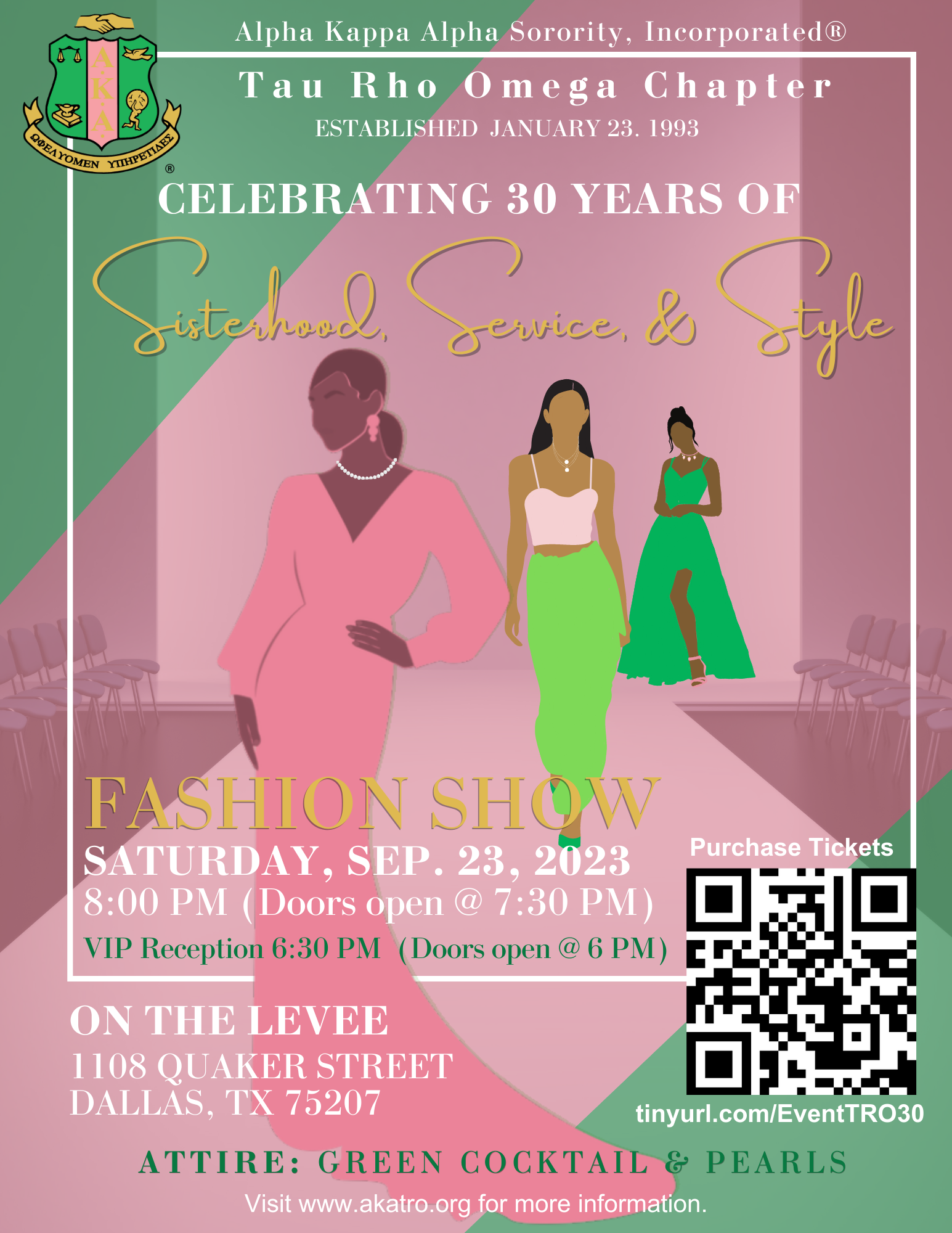 Celebrating 30 Years of Sisterhood, Service, and Style!
To commemorate the chartering of Alpha Kappa Alpha Sorority, Incorporated® Tau Rho Omega Chapter's 30th anniversary. Please support us by purchasing event tickets, an advertisement in our digital souvenir journal, or consider being a sponsor.
All sponsorships include advertisements in the historical journal. The electronic journal will be distributed to the hundreds of guests of our celebration event and the thousands of social media followers of our chapter and members.
We cordially invite you to help us celebrate by attending the celebratory event, being a sponsor, and/or advertising your business, organization, personal, Greek life achievements, and congratulatory messages.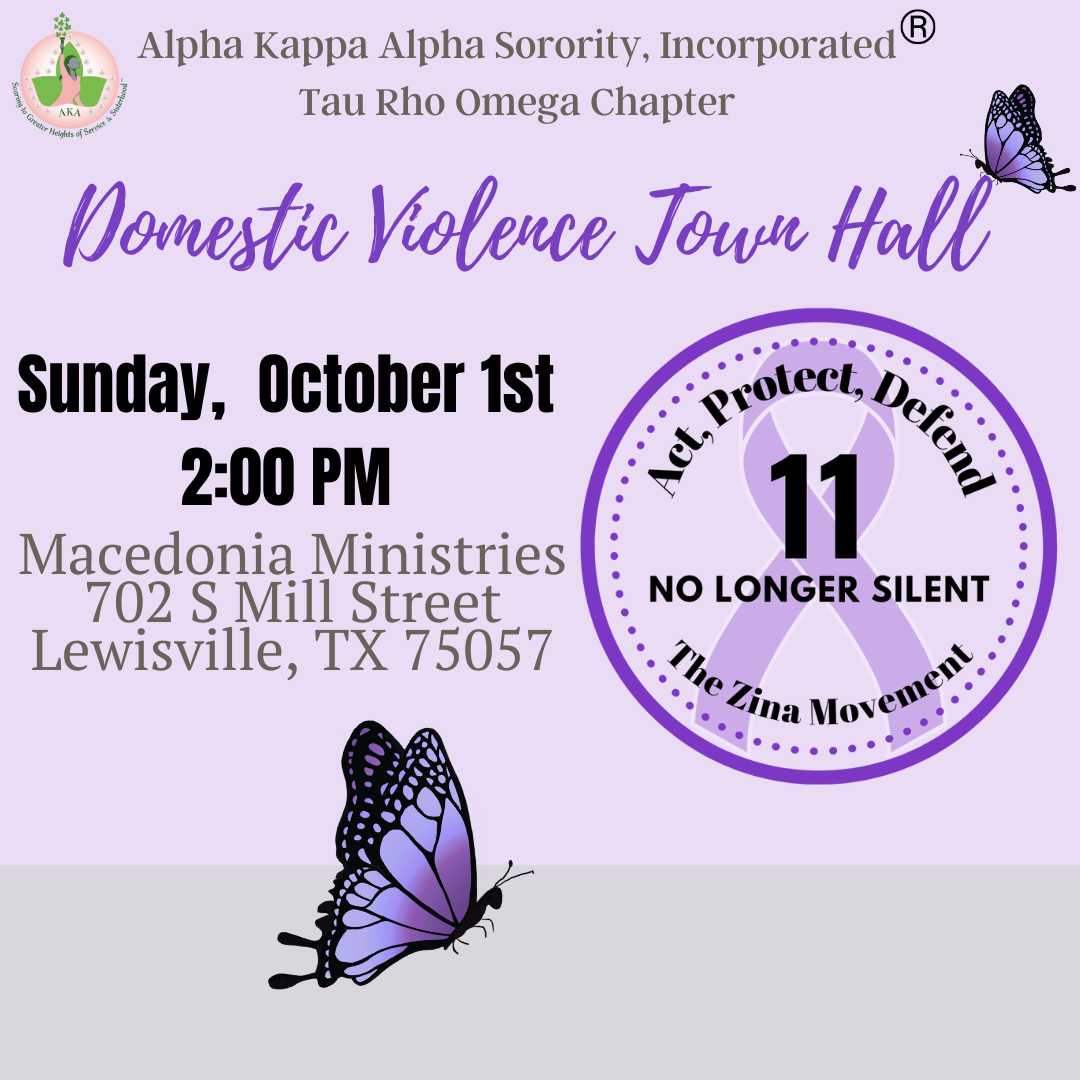 Community event focusing on Domestic Violence Awareness featuring a paneled discussion and expert instructors.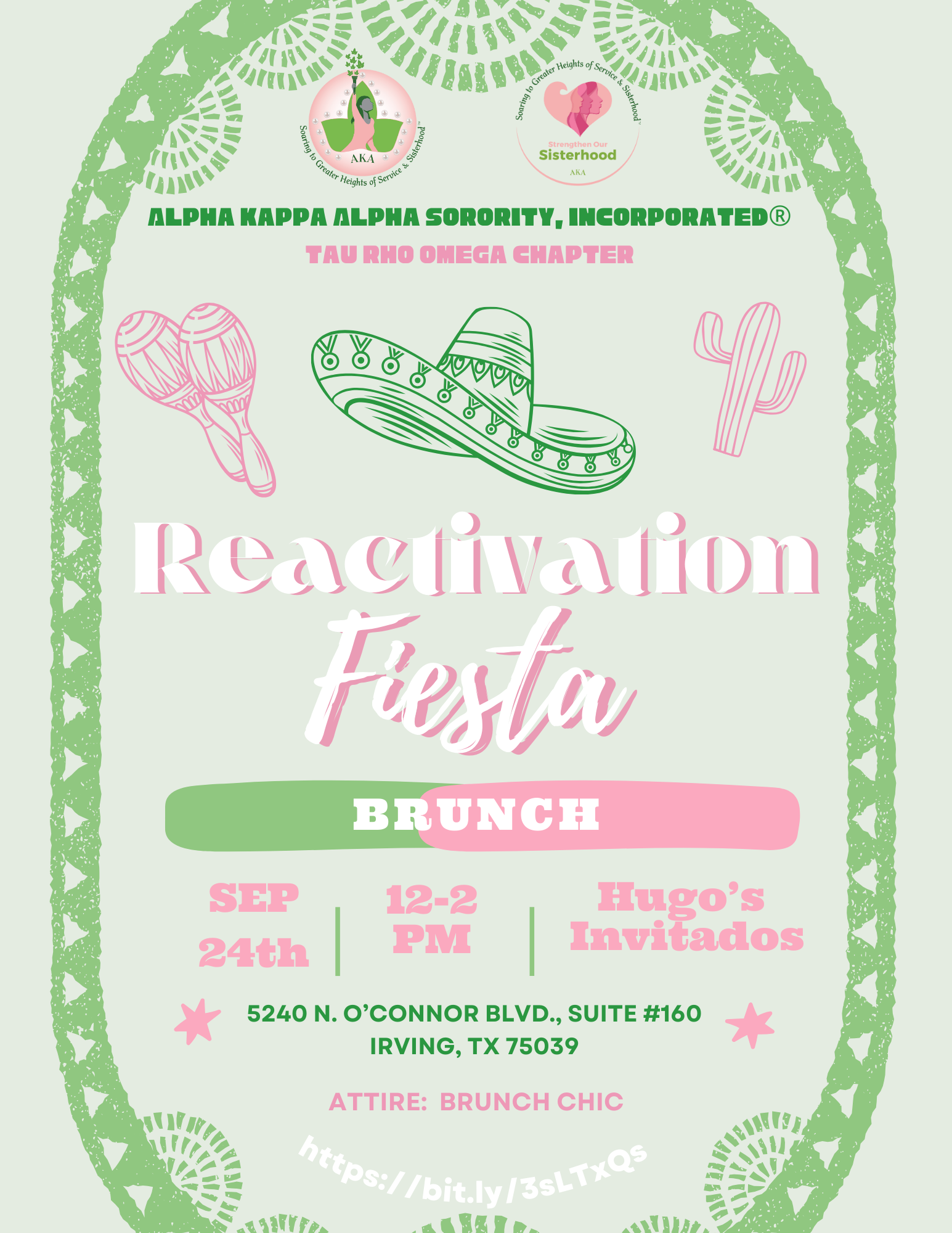 The ladies of Tau Rho Omega cordially invite you to an afternoon of food and fun at our reactivation fiesta brunch! Come see why Tau Rho Omega is the chapter to consider home!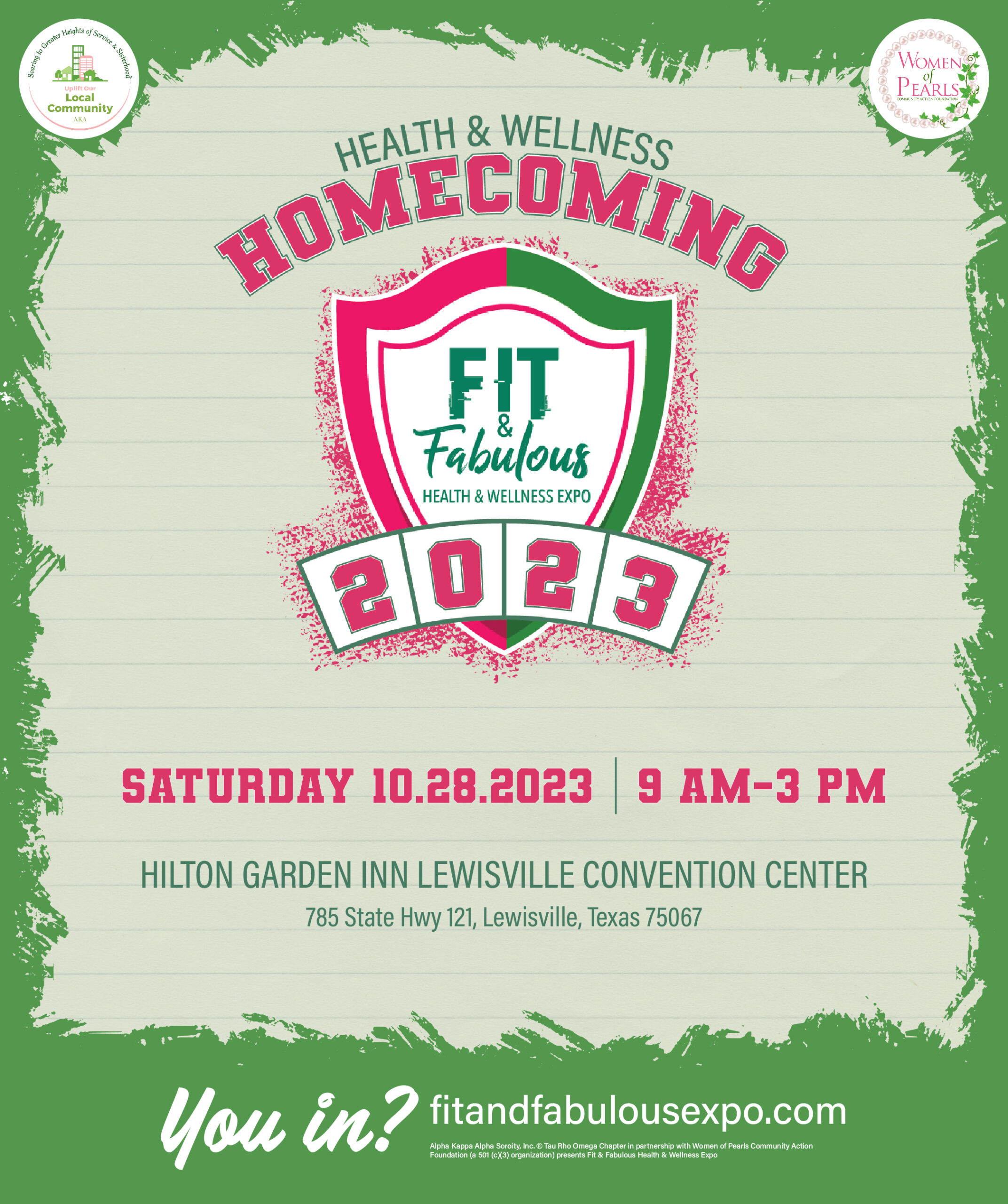 The Fit & Fabulous Health and Wellness Expo
The Fit and Fabulous Health and Wellness Expo is the premier women's health initiative in Dallas – Fort Worth and the surrounding area. The Expo is held annually through a partnership between Alpha Kappa Alpha Sorority, Incorporated®, Tau Rho Omega Chapter and the Women of Pearls Community Action Foundation, a 501(c)(3) organization. 
In addition to an exhibit hall showcasing vendors from the health, wellness, beauty, and fitness industries, the event features seminars on timely subjects affecting the health of our community led by local medical experts. Our theme this year is "Health and Wellness Homecoming!" If you have any questions, please contact us at [email protected] or visit www.fitandfabulousexpo.com.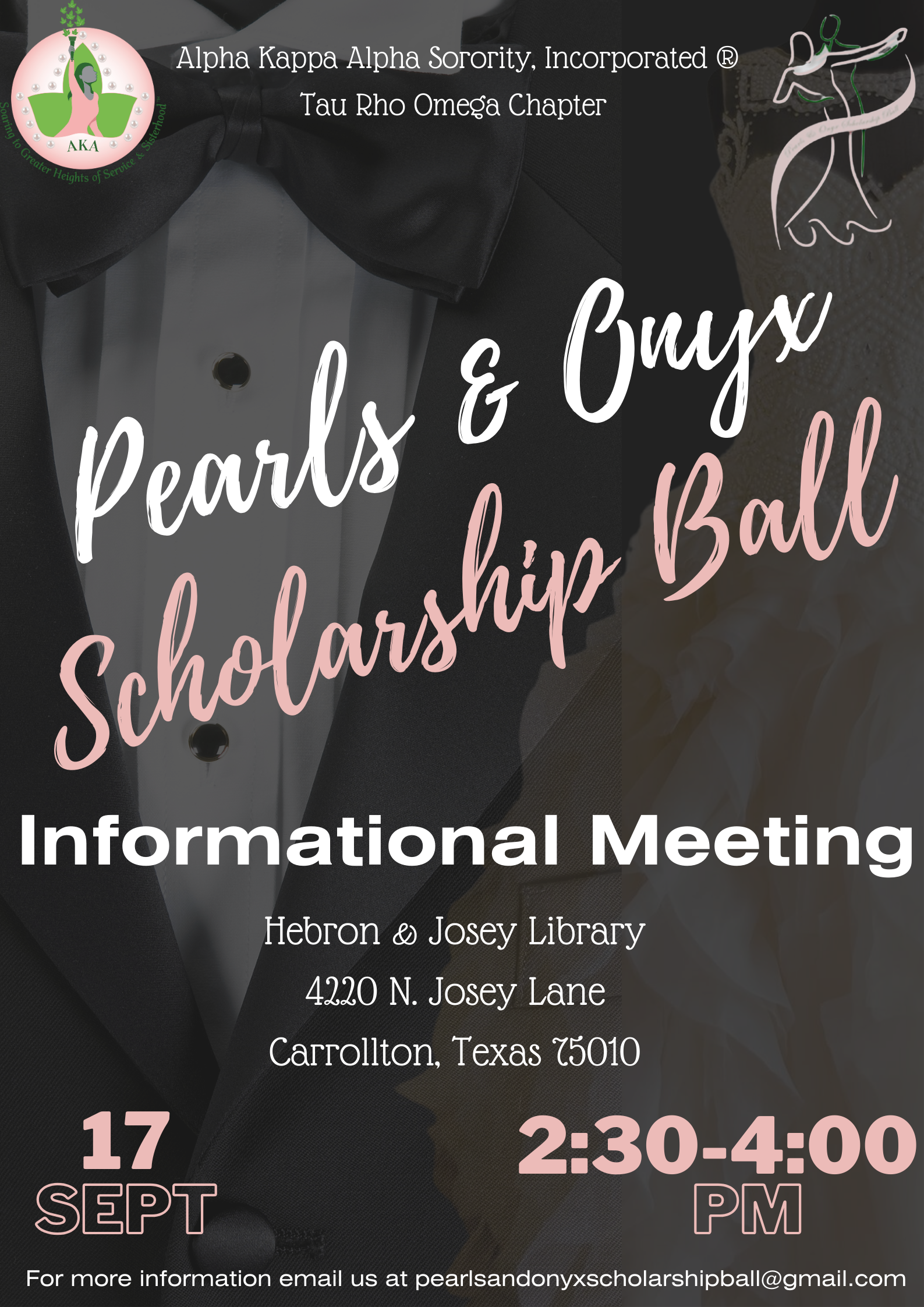 Pearls & Onyx Leadership Ball Informational Meeting
The ladies of Tau Rho Omega cordially invite all graduating seniors and college freshmen to the Pearls & Onyx Scholarship Ball Informational Meeting. Join us on Sunday, September 17th to learn more about our signature event!
Send a Message
Get in touch and we will get back to you as soon as we can. We look forward to hearing from you!